Scroll down for upcoming events in our intimate Theatre/Concert Hall and Galleries!  Special Events, too!
Plan now for your Valentine's Day!
Saturday, February 13th at 7:30pm
Concert by 
ZOE & CLOYD 
(Natalya Zoe Weinstein & John Cloyd Miller)
Natalya Zoe Weinstein and John Cloyd Miller exude the soulful charm of traditional American music.  Founding members of the acclaimed Americana trio, Red June and long-time veterans of the Asheville music scene, the husband and wife duo recently released their debut duet album, Equinox, in April 2015.  Featuring original and traditional repertoire spanning bluegrass, old-time and folk, this inaugural Zoe & Cloyd recording showcases the elegant simplicity of two instruments and two voices.  The two can be found performing all across the country as well as leading workshops on traditional bluegrass and old-time music and songwriting.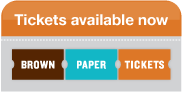 John Cloyd Miller is a twelfth generation North Carolina native and the grandson of pioneering bluegrass fiddler and NC Folk Heritage Award winner, Jim Shumate. John's foundation in traditional bluegrass and old-time Appalachian music coupled with his modern sensibility make him a natural musician and performer.  He is well known for his haunting mountain voice as well as his instrumental prowess and award-winning songwriting.  John is a 1st place winner of the prestigious Chris Austin Songwriting Contest and a recipient of an Artist Fellowship for songwriting by the North Carolina Arts Council.
Natalya Zoe Weinstein also comes from a musical family: her father is master jazz pianist and her grandfather was a professional klezmer musician. She is an accomplished fiddler in a variety of styles as well as an inspiring singer and songwriter. While trained classically in her home state of Massachusetts, she has spent many years fine-tuning her bluegrass and old-time fiddling with some of the top traditional musicians in North Carolina. Natalya is also a sought after instructor and is in high demand as a teacher and session musician.
 Equinox named one of the "Outstanding Duo Albums of 2015″ by No Depression Magazine
 "This is an enchanting debut CD by a young couple with immense respect and passion for traditional music, delivered with exquisite vocal and instrumental ability and the wisdom to play it simply and well." – Bluegrass Unlimited
"I'm a sucker for great duo harmony singing, well-written originals, choice material, and fine playing—all of these are here on Equinox, the sweet and powerful first album by Zoe & Cloyd. I absolutely love it!" — Alice Gerrard
https://www.facebook.com/zoeandcloyd
COMING ON MARCH 5, 2016:

OUR ANNUAL AUCTION FOR THE ARTS!
TAKING RESERVATIONS NOW FOR LIMITED SEATING!
"Alway expect the unexpected~ this auction is a blast!" Julia Burr
MARK YOUR CALENDARS

FOR MORE

AMAZING
UPCOMING Events AT BMCA!
CONCERT/THEATER & EVENT SERIES
February 13, 2016 at 7:30 pm
            A Concert for Valentines featuring ZOE & CLOYD ($15)
March 5, 2016 6:00 pm
           ANNUAL AUCTION FOR THE ARTS
           Silent and Live Auction with catered reception ($25/$30)
March 8, 2016 6:00 pm and March 12, 2016 10:00 am
         Front Porch Theatre AUDITIONS: Dixie Swim Club      
March 13, 2016 3:00 pm
         UPPER GALLERY: Emerging Artists Reception
April 8, 2016  6:00-8:00pm
         UPPER GALLERY: José Bello Artist's Reception
April 9, 2016  7:30 pm
         CONCERT: Sue Richards celtic harp & Carolyn Surrick viola da gamba ($ )
April 24, 2016 1:00-4:00pm
         WORLDWIDE PINHOLE PHOTOGRAPHY DAY
        Brown Bag Pinhole Photography Presentation With Lynette Miller 4/22 noon FREE
April 29 & 30, 2016
          Front Porch Theatre: Showcase featuring MURPHY CAPPS in Carry On, a one-woman show ($10)
May 7, 2016 7:30 pm
          CONCERT: Musician Robin Bullock, Celtic Guitar ($20)
May 16, 2016
          UPPER GALLERY: Art in Bloom Exhibit
May 20-29, 2016 at 7:30 pm  and Sundays at 2:00 pm
          Front Porch Theatre presents: THE DIXIE SWIM CLUB ($15)