Scroll down for upcoming events in our intimate Theatre/Concert Hall and Galleries!  Special Events, too! 
Join us at the Center for the Arts in Downtown Black Mountain for a special live theatre opportunity on Friday, July 29, 2016 at 7:30pm.
ELEANOR'S STORY: AN AMERICAN GIRL in Hitler's Germany


A TRUE TALE OF AN AMERICAN GIRL TRAPPED IN NAZI GERMANY
Growing up is hard enough now imagine doing it as an American citizen trapped
in Nazi Germany during World War II. That was the real-life situation of Eleanor
Ramrath Garner whose acclaimed autobiography has now been adapted by her granddaughter into a riveting one-woman show. Eleanor's Story: An American Girl in
Hitler's Germany traces Eleanor's path from the U.S. to Germany, where her family
moved in pursuit of work during the Depression. But when war breaks out as
theyre crossing the Atlantic, they can't return home and instead endure hunger,
fascist oppression and bombings in Berlin. Eleanor tries to maintain her American
identity as she feels herself pulled into the turbulent life roiling around her.
Desperately hoping for an Allied victory, Eleanor must first survive the Nazis…
and then the terrors of the Soviet occupancy.
  Black Mountain Center for the Arts
225 West State Street, 
Black Mountain, NC
  Tickets for general admission are $15. Call for      reservations: 828/669-0930 or buy online: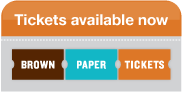 MARK YOUR CALENDARS FOR MORE AMAZING
 UPCOMING Events at BMCA!
CONCERT/THEATER & EVENT SERIES
2016 UPCOMING Events AT BMCA
CONCERT/THEATER & EVENT SERIES
June 27-July 1, 2016
         Spectacular Summer half-day camp ($125)  Ages 3-5 and 6-9
July 11-15, 2016
        Spectacular Summer half-day camp ($125)  Ages 3-5 and 6-9
July 15, 2016  6:00-8:00pm
         UPPER GALLERY: José Bello Artist's Reception 
July 25-29, 2016
        Spectacular Summer half-day camp ($125) Ages 3-5 and 6-9
July 29, 2016 7:30
         THEATER: Eleanor's Story ($15)